Y'all! I am so, so excited!
For a while now, I've been using Lightroom as my primary editing software. I'll probably still use it more frequently than PS, but I decided to try a couple things to help me use BOTH editing software tools more effectively and more efficiently. I am so eager to try them both out. Actually, I'm a little terrified to try the Photoshop part, but we all start somewhere.
For anyone wondering where I decided to get my photo editing software, look no further than Amazon.com! Through Amazon, I purchased the $9.99 Adobe Creative Cloud monthly plan (that I think comes to $10.79 with tax) and have been very satisfied with it. Thanks to an awesome photographer friend in Utah, I was introduced initially to Lightroom 2…then I got Lightroom 4 and then Lightroom 5. Needless to say, I think just getting the automatically updating Creative Cloud plan was probably a better way to go! And to be honest, my husband was the one who finally gave me that push I needed and started purchasing the LRs for me…each time they came out with a new version! Silly man, but I love him!
Why did I choose Lightroom? Well, I had Photoshop Elements 8 for years. I could not figure it out! It just wasn't intuitive for me…I still don't understand masking and layers! But Lightroom…ahhhh…the ease. I played with Lightroom for less than 10 minutes and was sold on how easy it was to use. Of course, I've come a LONG way since then, and understand it so much more than before. But everything was just intuitive with it.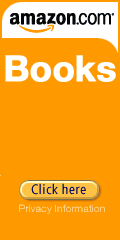 Now, for my new Lightroom toy…although I'm fairly handy with using the screen and mouse, I'm not as good with the shortcut commands. Well, I've decided it's time to change that. What better way to learn quickly than with this awesome Adobe Lightroom Shortcuts Keyboard Skin?! I'll let you know how it goes as I'm pretty set in my ways! But just looking it over, I think it will help me reorganize my images and help smooth over my workflow. We shall see…but, here's a quick visual in case you are interested as well!


$15.50
Now. Photoshop! I think it'll be a lot easier to use the Photoshop version since I'm not already proficient with it, so the shortcuts will hopefully be easier to learn this way.
PS Silicone Keyboard Cover Keyboard Skin Protection


$8.99
I'm hoping these will give me some incentive to try new editing techniques, especially with Photoshop.
Do you have any specific editing tools that you love? Or something that helps ease your workflow?