What My Clients Have
to Say – Client Feedback
I highly recommend Shelby Leigh Photography for all those special moments to include professional business pictures!
Shelby was fun and easy to work with. The hard part is picking your favorites from the many beautiful shots!
Mari Auld - Professional Headshots
I was referred to Shelby by a friend back in 2016, and I have become a complete fan of her work. She is a true artist. She takes more than just a photo, she really captures memories, and I am so blessed to have her works of art in my home. I continue to use her as our main photographer to this day. She is so professional and kind. She works well with all ages. We have worked with her for family photos, Christmas photos, newborn photos, back-to-school photos, maternity photos, milk bath session, and so much more. Her work is so well done that my photos were published to a magazine which was an incredible honor. Her style is timeless, and we will continue to come back to her as a family and as professionals in our careers for years to come.
Do not miss the opportunity to book a session with Shelby Leigh!!
Amanda Schopf Williams - Shelby Does it ALL!!
Shelby was nothing less than amazing during our birth photography session. She went above and beyond her call of duty, and so glad to have her be a apart of most precious experience. Not to mention that she made sure to stay in touch with us during the January 3rd ice/snow conditions that, of course, our daughter was born during. We shared such an intimate moment together that we will always hold a special place in our heart for Shelby. We look forward to many years of photography with her.
Brandi Moreton - Birth Story
Shelby is an amazing photographer! She did my family's homecoming pictures when my husband came home from deployment. The date moved more than 3 times, and she was accommodating every single time it changed. She makes you feel so comfortable and captures everything! Her edits are so detailed, and I was so shocked she was able to achieve them with how fast she turn around and gave me my pictures! All around, such an amazing professional! Love her!
Ebilene Birge - Military Homecoming
Welcoming, patient, and talented
I've seen Shelby's work long before I asked her to photograph my daughter's first birthday pictures. I decided to have Shelby be THE photographer because photography isn't just her job, it's her passion. You can clearly see that through her vision and the continuous pursuit of education and experience to expand her knowledge. She understands that photography is more than buying an expensive piece of equipment. Does having a nice camera help produce quality pictures? Sure. But I believe you have to have foundational understanding of perspectives, how the environment affects the image, framing, editing, and just having a keen eye for details is something the photographer has to bring for the picture to truly capture that perfect moment. Shelby has the total package, and I am grateful to have met her. I look forward to encapsulating many more memories with her.
Shelby is a pleasure to work with. She does amazing work with the kids and can manage to snap them in a way that captures their personalities on film. She has the kindest heart and will do her very best to capture your family in your favorite location in the best possible lighting. She is a romantic and will be sure that if you are getting a shot with your significant other that your pictures radiates the reason you fell in love. Thank you, Shelby. God bless!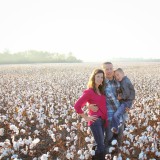 Sarah Cummins
'Wow!' that is all I can say to describe Shelby and our photo sessions we have had with her. She is always well prepared, upbeat, and professional, but so great with my kids, they love her!! She captures their sweet personalities in such an amazing way, the images have been outstanding. I have been more than impressed with the time she puts into editing and making sure her clients are happy. Thanks for being so great, Shelby, and helping us create such priceless memories."
"Shelby took pictures for our first wedding anniversary. She really captured our personalities in every photo. She made the session so much fun. She is open to suggestions but has fantastic ideas of her own as well. I would choose her again and again to photograph my family!"
"Thank you, Shelby, for your upbeat spirit and artistic eye. Not only did we have fun at our Christmas outdoor photoshoot, we have truly enjoyed the timeless memories you were able to capture. It's not easy captivating the attention of a busy three-year-old boy, but your experience as a mom of two, combined with your professionalism and patient demeanor, allowed us to put together a collage of beautiful photographs for Christmas cards as well as gifts for out-of-state family. We wish you many blessings in your photography business and know you will bring joy to many more families."
"Thank you so much for capturing pictures of my two boys! I believe photographs are so important in preserving the memory when they grow up so fast and will never be that age or in that moment again. When they're older, and the surroundings are different, it's all you have! We can't thank you enough for being so patient and giving us direction for the perfect pictures. I know it's not easy working with two boys that are constantly on the move! Thank you for your support and professionalism."
Frequently Asked Questions
All sessions include consultation for wardrobe and styling
All sessions include a private online gallery for additional ordering of digital images and/or professional prints and canvas
All purchased images will be professionally and artfully retouched
A typical session generally lasts 45-60 minutes and largely depends on everyone's energy level and attention span. It's also important that we've captured those treasured poses. I try to keep sessions around 45 minutes unless otherwise noted for a different type of session (i.e., mini-sessions, birth or newborn photography).
I am open to doing Family Mini Sessions occasionally, but these are not available regularly. As I would like to get to know my clients and continue working with them for their photographic needs, it helps me have more than the average 10-15 minute minis. However, I am open to these for seasonal photo sessions and will announce them on my site or via Facebook in advance. Some Seasonal Mini Sessions offered in the past include Christmas, Valentine's, Spring, and Fall.
Build your color choices, accessories, etc., around the theme of your session. Will your session be casual, lively, documenting every day, or representing a special occasion? For example, if you have a vintage dress for your daughter, you'll likely consider having everyone dress up to suit that occasion. I like to start with how I envision the theme and then see what I have available to wear (or make a couple of new purchases!), as I'm often the hardest to coordinate with the others. However, start with the family member you are sure of, and work your way out to the others with what best coordinates with the other members of your family. Think theme, then color palette, and then accessories. Do not forget the shoes! From your head to your toes, you want a clean, polished, professional look for these images, no matter how casual they may seem right now. When you have professional images done, you want to keep these memories, and you want them to be timeless!
In general, select solid colors and minimal patterns. Use accessories for that "pop" of color and add texture to your look. Use small patterns as accents only as they tend to distract the eye and, ultimately, take away from you and your family as the focal point. Be you, and you will be the ones looking at your pictures for years to come! If you have additional questions about selecting a specific color or pattern, please email me.
*What Not To Wear: neon or bright/fluorescent colors, large print or image logos, anything overly trendy that isn't "your style." Also, remove hair ties and other distractions if you do not want them in the image.
We can go to various locations in Northern Virginia and surrounding areas, including the DC Metro. We will discuss your options during your consultation and determine the location that best suits your particular needs. Additional mileage over 15 miles will incur a fee.
Of course! Please feel free to bring an extra outfit or two, mindful of our time constraints. In fact, for small children, an extra set of clothes may come in handy — you never know when there might be a diaper accident or a toddler trip into the dirt.
Please let me know in advance of our session in writing if you do not wish for your photos to be used for publicity, illustration, advertising, and Web content. While I enjoy showcasing my work and my amazing clients, I also respect your privacy. Without written notice, permission to use photographs/digital images is assumed and may be used in photography contests, my portfolio, online, or in print!
I have some available props, including holiday props, depending on the session. Please feel free to ask if you have something specific in mind. I would love for you to make this session your own.
If you have special items that you would like to include that tell the story of you and your family, please bring them with you, and if we can, we'll incorporate them! Some fun ideas are blankets, toys for the little ones, flowers, large frames, vintage chairs, and even a special picture. There are tons of fun ideas. So, let me know your thoughts, and we can come up with something together!
First, if you are unhappy with your images, please let me know immediately. If you'd like a different type of edit on a photo, we can discuss options together, and I will edit the designated image(s). However, the time spent on each session and the processing of images is subject to only the photographer's style. In booking with Shelby Leigh Photography, LLC is hopefully because you enjoy my style and vision as an artist.
*As a reminder, all photographs/digital prints are copyrighted and the images are not to be altered in any way.
While I store the digital prints and hope to for years to come, the reality is that we move frequently and that technology is not always reliable. After your session, I strongly advise that you back up your photos as necessary and keep them in a safe place. If, for some reason, something happens to your digital content, please email me directly, and I will attempt to restore the image(s). Images that have been lost and need to be unarchived will be subject to an image retrieval fee.