I love attempting to do what seems to be the impossible, and capturing actual lighting strikes seems to be one of my favorite things! It amazes me that in an instant, I can freeze something that happens in the blink of an eye.
This particular evening was AMAZING. We were prepared for severe weather, hail and possible tornadoes (hello, OKC, we've missed you!) — but the lighting show…wow! I have lived here a long time, and this was by far the most active lightning show (with deep rumbles of thunder the whole time) I have ever seen. I was captivated by it.
Below are a couple of my favorite images, from the storm in South OKC (well, in a good chunk of OKC, but I'm in South OKC) on October 4, 2016. At some point, I may do a Capturing Lightning Tutorial…so be on the look out. As we may be gearing up for Round 2 of storms this evening, I'm going to enjoy time with my kiddos and make sure we are ready to take cover if we need it.
It's a toss up whether I like this one or the last one the most…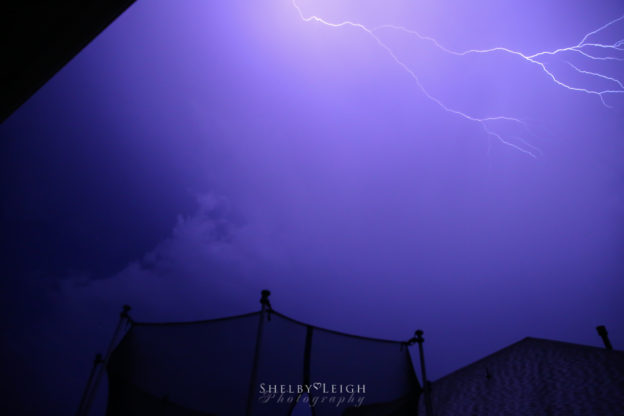 I this one, it was one of the first frames and I was in such a hurry to capture some lightning…so, the shutter speed was a little fast. But, it's a nice, crisp lightning shot!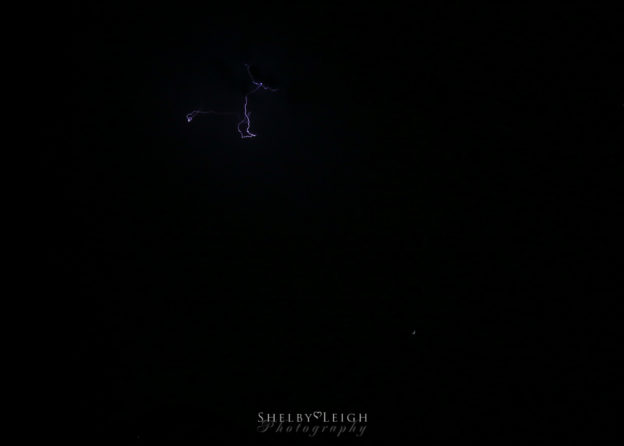 I think our trampoline looks cool like this!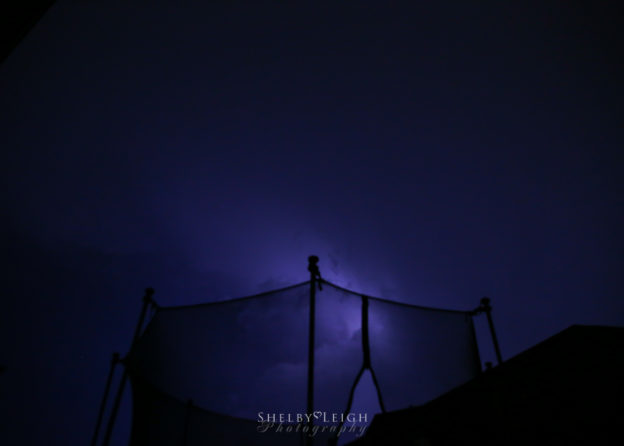 There's something a little eerie about seeing this go on. Above your head.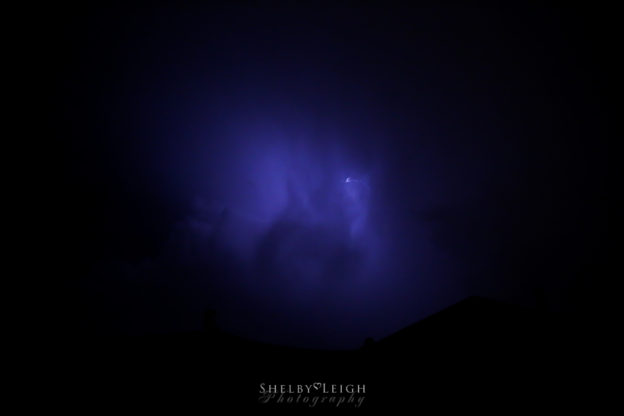 See…this one is pretty cool…